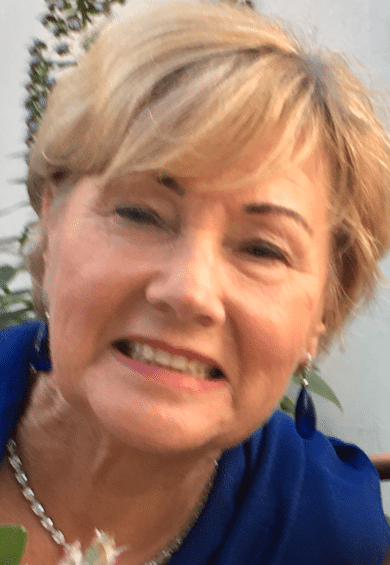 Countess of Macclesfield
Born in Detroit, Michigan, USA, the Countess graduated with a BA in Politics in New York. She spent much of her working life in advertising and marketing, travelling between New York and London before moving to England in 1970. She has lived in Oxfordshire since 1975 and has been involved with MyVision Oxfordshire as a Patron since 1994. Her mother-in-law, the 8th Countess Macclesfield, had been Vice President and then Patron of OAB since 1962.
She has two children, one granddaughter, three stepdaughters and seven step-grandchildren. Her hobbies include spending time on muddy showgrounds watching her granddaughter competing at horse shows and watching her race at point-to-points and racetracks.
The Countess says:
"I remember very well the opening of the Campoli Resource Centre at Bradbury Lodge, which is commemorated with a plaque in the entrance lobby. It was wonderful to see the potential to aid more people in a purpose-built centre. Colin Dexter, author of the Inspector Morse books, assisted and was a great supporter, always donating signed books. At a charity dinner one night in aid of the organisation, he not only signed his own books but even Morse tour guides!
I am happy to do all I can to support MyVision Oxfordshire, as I can see how important the practical assistance given is, particularly to those people newly diagnosed. It is encouraging to know that, although research is important, the day-to-day needs of materials and information are met so capably by MyVision. I am proud to be the joint patron of such a worthwhile charity."